Dear colleagues and business partners,
Our main goal is to re-brand Bosnia and Herzegovina as a country of production, to revive its reputation for quality workforce, quality products and great companies which already have a great placement and trust throughout international markets. Our unique geographical position in combination with global online marketing, compared to other countries focused on production of goods or services, allows us to be bigger than any attempts of international promotion until now.
United as MadeinBIH.org network, we are globally promoting and targeting potential partners with interest with whom we can create mutual trust and a good relationships. Our online platform aims at creating a chain effect, meaning that being a part of it gives every member extra worth on the market. The larger the group, the membership has more importance.
The steering committee of this platform exclusively chooses only the best companies whose products and services have recognized standards and certificates. MadeinBIH.org network will never have more than 1.000 members, as the selection of the members comes entirely from the analysis of the official results and the quality of the products or services provided. MadeInBiH.org operates in roughly every language in the world. Our goal is to recognize and attract new investors, buyers and partners, but also to open the possibility of presenting new products or services on the world market. The head managers of the companies are registered as members of an exclusive VIP club which functions as a social network through which the members can communicate with each other and be a part of the share economy. Today, this is a way which we chose in order to strengthen the relationship between the private and public sector by asking that the government, educational and legislation system to act as a synergy in order to develop Bosnia and Herzegovina. The brand MadeinBIH is reestablished with a contemporary logo applicable to all products and needs.
Sincerely,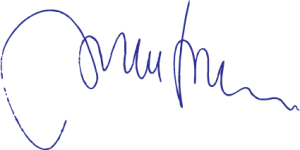 Zlatko Berbić, Made in BiH