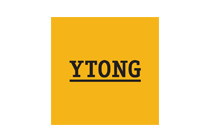 Xella Group manufactures and sells construction materials (Ytong and Hebel autoclaved aerated blocks and panels), Silka silicon bricks and Multipor thermal insulation boards.


The company is also the leading supplier of high quality dry lining construction systems – Fermacell and producer of mineral based thermal insulation boards – Multipor, but also one of the leading European suppliers of burned and unburned lime products Fels.
With approximately 6.686 employees, Xella Group had a reported sales of approximately € 1.27 billion (FTE as of December 31, 2014).
Indirect owners of Xella BH Ltd. are private companies PAI Partners and Goldman Sachs Capital Partners.
In 2008 the major international company from Germany Xella International became the majority owner of the company Siporex, located in Tuzla.
Since then, in 2009, Xella BH Ltd., has been manufacturing, distributing and retailing the highest quality YTONG construction material. Because of the complex company structure and high demand for its products, Xella BH Ltd. has a network of branches and sales departments throughout the territory of Bosnia and Herzegovina.
Production and trade of the company have a highly organized contemporary business structure, comprised of management departments, sales quarters, external representatives, storage units, as well as wholesale and retail units. This is why Xella BH Ltd. has a steady increase in productivity and sales, and successful strategic position in the Bosnian market. It is important to point out that Xella production technology in Bosnia and Herzegovina is identical to the one in Germany. All of the aspects of production are in lines with the highest European industrial and manufacturing standards, meaning the quality of the products are the same for, both, Bosnian and Western market. The standard of product quality is in accordance with the DIN standard, which is far more rigorous than the other Western European standards.
It is also vital to point out that product quality is controlled daily, by company's internal controls and periodic certification by leading Institutes of Product Quality Testing at home and abroad.
YTONG quickly became a recognizable and reliable brand in Bosnia and Herzegovina. YTONG products are up-to-date building materials with porous structure, better known as autoclaved aerated blocks, which in today's construction industry translates into a guarantee of quality, excellent heat insulation and modern production technology.
Today, in Bosnia and Herzegovina, YTONG and Xella are industrial brands whose names became synonymous with modern construction and building standard.
The mission of the company is to represent the groundbreaking and prestigious manufacturers of construction materials on the international and domestic market, to guarantee the absolute quality of services and to fulfill all customer needs.
The vision of the company is to always be one step ahead when it comes to modern building solutions, the use of natural production materials, the development of new technologies and improvement of healthy lifestyle.