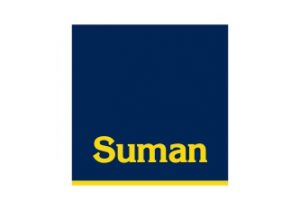 Suman Ltd. was established in Gračanica in 1991. Since its inception, it is continuously investing in expertise and education of its employees, its production line, and new markets.


Primary activity is based on manufacturing of ownings and sun protection products. Its main products are ownings, umbrellas, aluminum jalousie, various window treatments, flags, and banners. One of the most impressive products in its wide product assortment is Pergola owning, with a year-long use for covering of large private spaces and large hospitality spaces.
Thanks to its tendency for constant business improvement, company Suman can responsibly claim that in the field of goods and services for sun protection, it has no other rival that unites and acts within such wide range of product assortment. Thus, this company focuses on:
Continuous coverage of BH and Croatian markets
Guaranteed deadlines
Maintenance and service
Replacement of old and worn out textile on umbrellas and ownings
Flexibility in delivery to locations of retail centers
Production for smaller quantity orders
Quick turnaround and fast delivery
Suman Ltd. is the leader in the sun protection industry. Its manufacturing facilities are located in Gračanica, while the sales are placed also through its branch office in Sarajevo, and its sales network throughout Bosnia and Herzegovina. In Croatia, sales and distribution are organized through its sister company and its sales network. Suman is a company that focuses on export, thus 65% of its products are placed on foreign markets in Germany, Holland, France, Israel, Lithuania, Slovenia, Austria, Serbia, Macedonia, and Montenegro.
Suman currently employs 49 employees, college and high school graduates. Each year trainings of the production and sales team are organized in accordance to the management goals. High work ethic and growth dynamic, built this company into a proud owner of ISO certificate 9001:2008. In 2015, company invested in purchasing 44.640 m2 of land, 1.995 m2 of production facilities, 452 m2 of administration offices, acquisition of sewing and owning installation equipment, production management software, and general capacity building for manufacturing of products for international consumers. The future is also envisioned with strong investing in production and product development.
Our vision is to continue growing in all technical and technological aspects of our manufacturing process, constantly striving for quality and modern specializing, while carefully selecting and training most creative young team.
Our mission is to offer products for sun protection, manufactured according to the newest technology standards and ensuring highest quality at affordable prices.