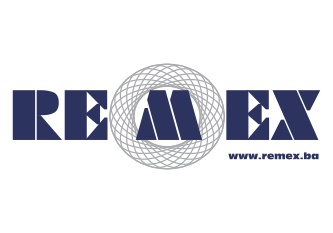 The main activity of Remex Ltd. Auto Salon and Repair Service is sale promotion and vehicle representation of automobile brands Ford, Mazda and Kia, maintenance and repair of motor vehicles, with an emphasis on fully servicing automobile brands officially represented by Remex Ltd. on the Bosnian market, as well as servicing other automotive brands, construction trucks and equipment.

Remex is proud to offer more than 400 different kinds of maintenance services and rental services for its customers.
Remex Auto Salon and Repair Service's slogan is "Just enjoy your driving, we'll take care of the rest", which speaks in volumes about the expediency, experience and capabilities of employees at the company's Salon and Repair Service, who know with great certainty that regular care for your car and timely servicing of your car can save, both, time and money.
Remex Ltd. Auto Salon and Repair Service performs advanced diagnostics on vehicles of all types using the most up-to-date diagnostic equipment and software programs, providing its customers with the highest quality motor oils and engine lubricants, which makes the automobiles reach their optimum power. Remex can offer every imaginable car maintenance service.
Some of the company's most common maintenance services include:
• Fuel and oil filter replacement
• Cooling System Service
• Car battery replacement
• Custom-ordering a new car
• Starter replacement
• POL Services
• Tire balancing
• Testing and replacing worn brake pads
• Speed Transmission Sensor Testing
• Replacement of the servo pump
• Replacement of the Water Pump
• Replacement of the fuel pump
• Brake hoses and lines replacement
• Reset of the light indicator
Remex Auto Salon and Repair Service also offers special services such as personalised car modification, special purpose vehicle rentals (armored vehicles, truck mounted cranes and tow trucks), chassis upgrade on pick-up vehicles, roll bar mounting, and other types of customization.
The mission of the company is to offer the best possible service in sales, tuning, maintaining and repairing of the automobiles, thereby expanding the number of satisfied customers.
The company's vision is to increase the range of services, in harmony with the business growth of Remex Group, to continue investing in modern technologies of car servicing and employee training.