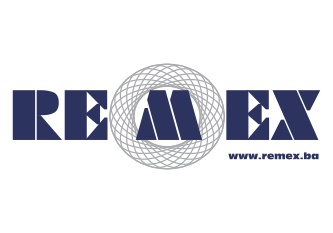 The main activity of the company is the distribution and service of mining and construction machinery, and filtration systems, and the representation of world renowned manufacturers of high-end quality engines, construction machinery and equipment.
Remex is extremely proud of its productive cooperation with Cummins, Fleetguard and XCMG, and the proof of this is a long list of successful collaborations and commercial mediations with other companies in the Bosnian market.
Remex Ltd. distributes the industrial equipment of the aforementioned manufacturers according to the specific requirements and wishes of buyers, as well as shipping the equipment by air, water and land. This means that Remex takes full responsibility for the purchase and transport of the desired product. Also, Remex guarantees the constant availability of spare parts and maintenance services.
Remex is a company with over 20 years of experience in servicing and distribution of:
• Mining machinery
• Construction machinery
• Road machinery
• Filtration systems
As a representative of the Chinese company XCMG, one of the leaders in industrial production of mining machinery, construction machinery and road machinery, Remex is in charge of transport and servicing of wide assortment of mining and construction machinery, heavy duty truck equipment and road machines, such as:
• Wheel loaders
• Road graders
• Truck mounted cranes
• Cranes
• Forklift trucks
• Asphalt paver finishers
Remex Group is also an authorized representative of Fleetguard and Cummins, a distributor and servicer of the Cummins engines specifically created for heavy-duty vehicles, construction and mining machinery, and distributor and supplier of quality Fleetguard hydraulic filters, oil and fuel filters, all specially designed to meet Cummins engine needs. Also, in cooperation with Atlas Copco – a Swedish industrial company – Remex Ltd. is distributing and servicing industrial tools and mining equipment, such as drum rollers and double drum rollers, paving equipment, portable air compressors, concrete cutting equipment, concrete vibrators, pumps and light towers.
In addition to its many services, Remex Group (Ltd.) offers a detailed and methodical maintenance, lubrication and repair of motor engines and industrial machinery mentioned above, as well as regular mechanical system inspections and checkups.
The mission of the company is to enrich its unique cooperation with the prestigious manufacturers of construction machinery, filters and motors, and to offer its clients safe and high quality products.
The company's vision is to be among the leading automotive representatives in the region, to expand existing trade to new markets, and to always meet the high standards of its business associates.