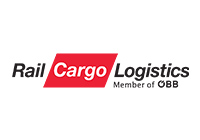 As a globally oriented provider of transportation, Rail Cargo Logistics – BH offers a whole range of transport services that include freight forwarding and shipping of packages and cargo based on the convenient door-to-door shipment, cargo insurance, packaging, customs clearance, transhipment, storage and overall delivery control and maintenance.
The waste experience in the areas of rail, road and off-road transport, combined with a comprehensive business knowledge, a modern logistics center and a complete understanding of transportation infrastructure, makes Rail Cargo Logistics – BH Ltd an authority in transport on the market of Bosnia and Herzegovina. The company's rail transport covers the whole of Europe, the Middle East and Asia.
Different branches of industry, such as metal, wood and paper industries, automotive industry, construction, chemical and consumer goods industry, fully rely on the skills and experience of the Rail Cargo Logistics – BH. Rail logistics center and terminal equipped with highly experienced staff, required facilities and transportation equipment, are part of company's portfolio.
Rail Cargo Logistics – BH is a member of the Rail Cargo Group, the parent company of Rail Cargo Austria AG, a subsidiary of ÖBB-Holding's company, which is well known for its prestigious international presence. The company provides an expert international transport by road and by sea, with professional supervision and carefully planned transportation schedule. Confident in its core business principles and proven proficiency, Rail Cargo Logistics – BH guarantees the safe transportation and delivery of metals, wood, building materials, chemicals, automobiles, paper, waste iron, agricultural products, coal and ore. Clients can also benefit by choosing intermodal type of transport, which integrates the rail, road and waterway modes in a single transport chain.
Rail Cargo Logistics – BH has a logistics center in Sarajevo and a modern warehouse, which is where the cargo is catalogued, loaded and unloaded. This is why all shipments within Bosnia and Herzegovina can be delivered the same day or within the next 24 hours.
The company's services include networking between the most important financial and economic centres of Europe, quick and predictable time of transport, the door to door delivery and transport, loading, reloading and final distribution, customs clearance, warehousing and packaging, as well as providing the needed advice on matters of International safety rules. All this is possible thanks to the company's professional staff, individually tailored solutions for each individual transport, and having a wide network of partners and business associates. In a competitive transportation market, the advantage of Rail Cargo Logistics – BH is in its ability to offer all modes of transport, including the speed and flexibility of road traffic, as well as the uniqueness and exclusivity of air transport.
As an IATA agent and industry pioneer with years of experience, the company offers a competent and comprehensive service at Sarajevo International Airport. Rail Cargo Logistics relies on prominent airline companies and a broad network of trusted partners. The company delivers all air mail fast and reliable, door-to-door, and to the farthest-flung destinations.
An experienced and competent team of Rail Cargo Logistics – BH monitors each consignment step by step, from warehouse handling up to the final stages of delivery, using the state of the art equipment for loading, unloading, sorting and packaging of the cargo, organizing the transport of goods (FTL and LTL) to and from all European countries directly or in cooperation with their partners.
The mission of the company is to continuously offer the safest and fastest modes of transportation suitable for all industries, with expert supervision and professional solutions for each individual client.
The vision of the company is to create an even larger network of partners, thus confirming its sustainability, efficiency, and its leading position in the Bosnian market in providing rail, road, sea and air transport services.