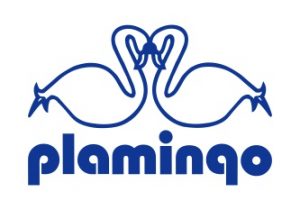 The main activity of Plamingo Ltd. is plastic processing, that is, injection molding and chrome plating of plastic parts for auto industry, home appliance industry, sanitary ware and furniture industry.
Today, Plamingo LTD. is one of the most recognizable European companies in the sector of chrome plating of plastic parts. The company was founded in 1972 by Mr. Aziz Curic as a small craft company that mainly processed ABS for chrome plating. Plamingo LTD. is known for the quality of its products as well as the services it offers to its customers. High quality and technology standards guarantee the respect of all international demands placed by end-customers in the mentioned industries.
Plamingo has its own production portfolio that consists of the following services:
Injection molding department with construction and production of the tools
Chrome plating of ABS/PC plastic (chrome, satin, gold and nickel plated plastic)
Wholesale and retail of complete bathroom equipment
Currently, Plamingo has 210 employees. Over 98% of its production is exported to 23 countries worldwide, with the largest share of exports to the following countries: Germany, Austria, Slovenia, Italy, France, Slovakia and Croatia. Plamingo Ltd. is proud of its business cooperation with some of the world's most renowned companies: Opel, Dacia, Alfa Romeo, Whirlpool, Geberit, Hella, Hutchinson and Gorenje.
In 2010, a new injection molding plant with tool making possibilities and new "state of the art" chrome plating line made a significant contribution to overall production and the bright future of the company. These processes also include quality management, measuring technology and trained staff that can meet all of the customer requirements.
Plamingo Ltd. handles all of the chemicals and other hazardous components with great care, which enables an efficient and ecologically sound work space in compliance with standard environmental regulations. Important part of this is the continuous education and investment in the water and air purification system. The main purpose of the recycling of water is to return the purified water back to the production process, while reducing the unwanted environmental impact.
Based on the results of periodic analysis of external institutes, the activities undertaken at Plamingo Ltd. have met all strict environmental regulations. The proof of this is the ISO 14001: 2004 certificate.
The company's vision is to secure a prosperous future by constantly providing an impeccable product for its clients. The future of Plamingo Ltd. is based on professionalism, investment and innovation.
Plamingo's mission is to justify and maintain its international success in quality production and processing of plastic products and parts.