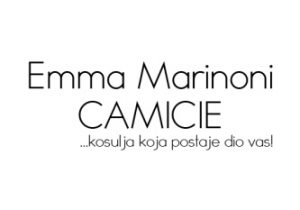 Company F.B.M. was established in 2003 as the BH branch of the Italian company Camiceria 2F. Besides being a local partner to several global brands in this field, this company has also placed its own line of Made in B&H products at most prestigious shops in fashion capitals all over the world.


In 2006 F.B.M. began a manufacturing process in its own facilities. Long term experience of its specialized team, modern specialized production line for dress shirts, and its own line of products enabled F.B.M. to earn a reputation of high quality with strong attention to details.
Primary activity of F.B.M. company is production of clothing and underwear in its own production facilities. Initially producing men's, women's, and children's shirts in partnership with the international partner Cmiceria 2F, F.B.M. developed its own brand that is currently present on the BH market in specialized stores Emma Marinoni Camicie. Flexibility, experienced team in all stages of manufacturing process creates high quality products that are reasonably priced. The slogan of F.B.M. management team is: Affordable Quality.
F.B.M. clothing line is today one of the top three clothing manufacturers in Bosnia and Herzegovina. It employs 135 employees with average age of 30.
In 2016, total income of F.B.M. company was 888.139,00 EUR, total revenue was 1.900.000,00 EUR (including customs), and its total obligations were 130.455,00 EUR.
Our vision is to build a recognizable brand trusted by our customers and partners. Our goal is to produce clothing of a higher quality than our competitors with prices affordable for local buyers.
Our mission is to be a reputable and specialized manufacturer of the highest quality clothing in Bosnia and Herzegovina.