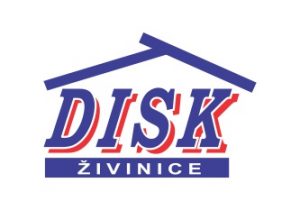 Disk Ltd. Zivinice was established in 1996. The company's initial activity was the trade in building materials. With the gradual development of the company, and because of the particular needs of customers in the market of Bosnia and Herzegovina, Disk Ltd. decided to start with its own roofing production.
Today, Disk Ltd. is one of the leaders in the metal roofing business, a company specialized in manufacture of metal roofs and facades. Disc Ltd. is proud of producing the finest quality roof panels, guaranteeing the longevity of its products.
Disk offers a wide range of products, while simultaneously guaranteeing their quality and durability: METAL ROOF – SUPERIOR, TRAPEZOIDAL METAL SHEET ROOFING TR 20 & TR 40- PREMIUM, ROOF UNDERLAYMENT, METAL ROOF SOFFIT, SHEETS and PANELS, RIB METAL ROOF PANELS AND METAL RIDGES, ROOF ACCESSORIES, PIPES, GUTTERS and BUILDING KITS.
METAL ROOF – SUPERIOR is a high quality roof mass-produced in the company's manufacturing facility, using the latest state-of-the-art machines. With its wide range of application, SUPERIOR is perfect for covering roofs and walls of all types of buildings, from individual housing to residential buildings and business facilities.
Trapezoidal roof panels TR 20 and TR 40-Premium are also part of Disk's roofing products line, manufactured by the company's fully automated production machines.
Metal roof panels manufactured at Disc Ltd. are used for covering roofs and walls of houses, cottages and other residential and business facilities. They can be mounted on bearings or under load-bearing beams, creating all roof types, depending on customer's needs and wishes.
In addition to the Superior metal panels and sheets, the Harmony and Premium trapezoidal sheets, Disk Ltd. also produces metal gutters, drains, rainwater collectors and down pipes, gutter connectors and metal roof snow guards, all in the accordance with customers wishes.
In addition to the tile, corrugated and box profiled metal sheets, Disk also offers a line of flat metal sheets in eight different colors.
Disk Ltd. Zivinice is proud to say that their products are made of metal produced in the world's finest factories. DISK LTD. is a direct importer of these metal plates, which is why the company is able to offer an ideal combination of quality and low price products for its customers.
The vision of Disk Ltd. is to introduce the latest technologies in the production of metal roofs, and follow European trends and parameters regarding product quality and business organization.
The mission of the company is the production of recognizable, affordable, high quality products that will satisfy even the most demanding customers.