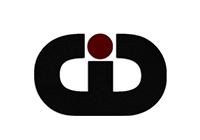 Dino Ltd. Tuzla is engaged in the production of clothing, promotional and advertising materials. As part of its collection of products, goods and services, the company offers a vast clothing and material printing program, including T-shirts, tank tops, training trousers, sleeveless T-shirts, caps, shirts, jackets and complete PPE equipment, as well as lighters, pendants, flags and umbrellas.


Also, in its production Dino Ltd. offers professional sewing, embroidery and printing services for the needs of its clients and customers. The company has 700 m2 production facility, which comprises of sewing factory with 40 workers, and an embroidery facility with 35 sewing machines and modern printers.
The company is known for its screen printing technique and dye sublimation printing, a printing processes done in a combination of 8 colours on virtually any type of material, including plastic, card, paper or fabric.
The company's embroidery and sewing production units have 60 sewing machines, and as such, Dino Ltd. is certainly one of the largest printing and embroidery companies in Bosnia and Herzegovina, and the region. The company uses the most up-to-date computer technology, which is why the company's end products convey utmost precision and quality. Embroidery and printing can be done on all types of materials: twill, leather, denim, corduroy, terrycloth, pique, silk and wool.
Dino Ltd. has 50 experienced employees and a sewing factory equipped to produce all types of clothes (T-shirts, Polo shits, pants, hoodies), even PPE equipment and workwear (coat racks, jackets and pants), and it also offers other made-to-order services.
The company's mission is to offer its customers the finest sewing services and custom-made products, printing of clothing and promotional materials, and to satisfy all customer wishes in the process.
The company's vision is to expand and increase its production, and to validate its relationship with existing and future customers, by exalting loyalty, professionalism and perfection of finished products.