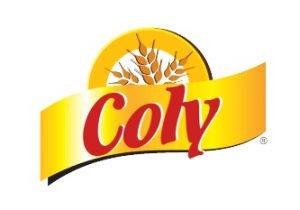 Today, Coly-Company Ltd. Lukavac is one of the leading companies in Bosnia and Herzegovina in the production of pasta, filo pastries and confectionery products (candies, chocolate, cocoa, candy, lollipops, chewing gum, sweet potatoes, wafers, biscuits and cakes).
With the quality of its products, Coly-Company has reached the standards of world renowned manufacturers. Since its inception in 1999, Coly Company's management is committed to faultless organization of all of their divisions, building their success one step at a time. By constantly improving the production process, introducing new technologies, enriching the product range, respecting the applicable legal regulations and socially responsible business, Coly quickly became an example of a successful company with a steady business growth.
During sixteen years of tradition, Coly-Company has been devoted to achieve the following goals:
Production of premium pasta through the adequate application of guidelines and requirements of internationally recognized systems and quality management standards ISO 9001: 2008 and HACCP standards
Continuous market research and realization of production goals using state-of-the-art technology
Improvement of customer relations
Market expansion
Continuous investment in growth and development of the company
Improving product quality and investing in human resources
The result achieved by fulfilling these goals has been recognized by consumers and buyers in Bosnia and Herzegovina and beyond the borders of our country. High quality and affordable prices of Coly's products, sound business outlook and truthful employee and client relationship, provided this company with the presence in all major market centers, as well as in smaller retail outlets across Bosnia and Herzegovina.
Coly owns the most up-to-date production technology of pasta in the Balkans, which is why they're able to satisfy the most particular customers. The production of pastries for pies and balaclavas, as well as the production of whole-wheat pastries has been rated by consumers as one with the highest quality in the Bosnian market.
It is important to mention that the investment in the production of confectionery products has ranked Coly-Company at the very top of domestic sweet producers.
All efforts to achieve superior product quality, strict hygiene control, microbiological safety, and fulfillment of all international systems and standards are recognized this year by re-certification of ISO 9001: 2008 and HACCP standards, which enables Coly-Company Ltd. to export their products to the world market in the nearest future.
The company's vision is to expand the range of existing products, to further strengthen retail and wholesale market relationships, and to familiarize other potential markets with Coly's versatile products.
The company's mission is to continue with the production of quality and varied pasta, and other related food products, and to validate customer's trust on domestic and foreign markets.