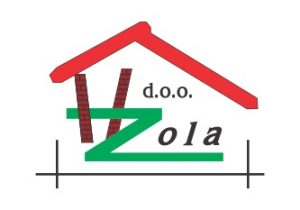 The firm ZH-ZOLA Ltd. was founded in February 1997 with its headquarters in Zivinice. Since the beginning of the company, it has been operating successfully, which is followed by a steady increase in the number of employees. Today, ZH-ZOLA Ltd. employs 43 workers.
The main activity of the company is trade in construction, building and related materials.
The space for trading and storage is approximately 10.000 m2, of which approximately 3000 m2 is covered space. The assortment of products (over 6500 items), business, and quality of service are making them recognizable in the market.
The sales assortment consists of the following product groups:
Pluming equipment
Insulation material
Plywood, laminate and accompanying elements
Paints, varnishes, adhesives and silicones
Cement, lime, plaster
Chain and galvanized goods
Glass prism with accompanying elements
Central heating
Roof equipment
Tools
More than 10 years long tradition in trading with construction and building materials has shown that ZH-ZOLA is a reliable partner for cooperation.
Today, ZH-ZOLA is successfully doing business in the whole of Bosnia and Herzegovina, with partners from leading companies in the production of construction materials and importers of leading foreign companies. Their distributors are renowned European manufacturers of construction materials, particularly VETROAREDO Italy (glass prism program), Roix, JUB and Rigips.
Our mission is to supply the market with the construction materials of highest quality, to provide the customers with carefully selected products for their construction projects.
Our vision is to advance in all aspects of business and trade, in line with modern world trends concerning construction and building, designing and editing the interior or exterior.