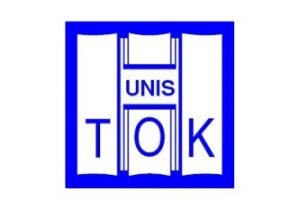 The main production program offered by UNIS TOK Kalesija is made of forged steel products for auto industry, products for railway carriages, and other products.


UNIS TOK is proud to present variety of its products:
Forged Steel Products for Auto Industry (bearing rings, forged steel weighing, roller bearings, multipurpose hubs, flanges and other disc like shapes)
Products for Railway Carriages (ox/shell buffers, towing assemblies and coil rings for class A & B passenger and freight carriages, locomotives and cisterns)
Other products
In manufacturing the products for railway carriages, we want to keep the leading position in South East Europe, explore and conquer new markets in the European and Asian countries where these products are used.
Planned reconstruction of the domestic railway and the development of the metal complex are a great opportunity for us, primarily as an additional prospect for the placement of our products, but also for resourcing the spare parts supplies, and several other specific products and services we use.
UNIS TOK was founded in 1984 under the UNIS Sarajevo system – one of the largest Bosnian business organizations.
The interaction of key factors – production capabilities, secured quality, secured market, professional, creative and motivated employees and the overall reputation of the company – is the foundation upon which the UNIS TOK's ongoing development is based.
The UNIS TOK products are already in use in the most demanding machine shops, mainly in the automotive industry and railways, primarily at first installation.
In the last few years UNIS TOK is developing into a specialized mid volume manufacturer of bearing rings that are built into the bearing rings for the vehicles and today these rings are in Mercedes, Volvo, Man, Scania and DAF cargo vehicles, as well as in large numbers of construction machinery. In addition, the earlier production program of forged steel parts for rail vehicles has been retained.
The plant owns blacksmith capacities designed for about 3 million annual annotations or 7,600 tons of annual steel processing, with the trend of continuous investments and capacity increase.
UNIS TOK products are exported to Austria, Germany, Serbia, Montenegro, France, Hungary, Italy, Croatia and Turkey.
The factory is 100% privately owned and currently employs 220 workers.
Our mission is to achieve long-term stable position on the European and world market as a reliable and cooperative supplier of products for auto industry and railway carriages.
Our vision implies customer orientation, product quality as well as steady growth and development, increasing efficiency and effectiveness of our business.